About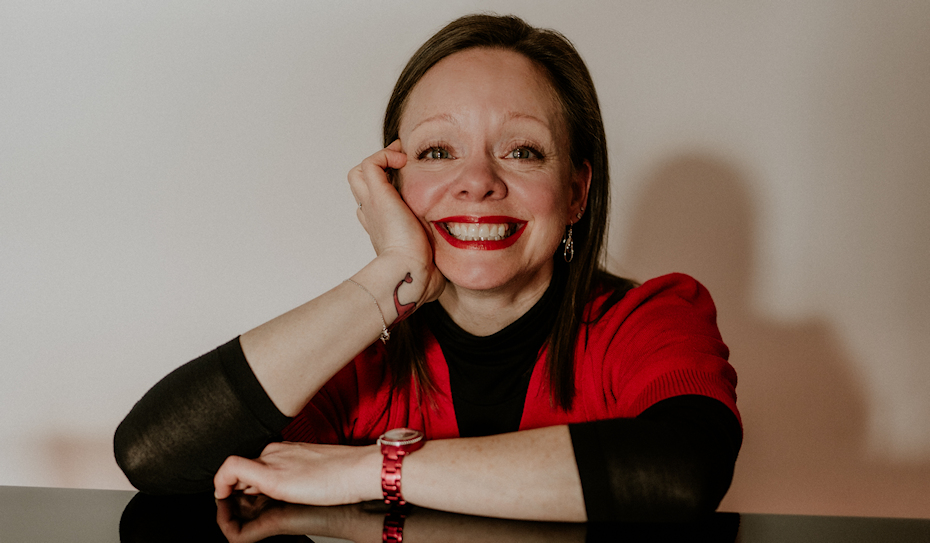 Taylor Giacoma is a singer, pianist, composer, conductor, arranger, tutor and founder of Semitone Studios.
The music she writes and performs is often mistaken for something from a musical or Disney film, and though it doesn't fall neatly into any one genre it is often described as musical theatre/pop crossover.
Even her covers, which range from early 20th century musical theatre to lyrical versions of hard rock songs, are unique. Known primarily for her original music, she writes highly unusual, narrative songs inspired by topics ranging from love and loss to cataclysmic magnetic stars, time dilation, and fourth century saints.
"Sweeping effortlessly from dark, intense classical influences, to a serene yet forlorn folk sound in a matter of a single verse, you'll find yourself away on a musical journey, wondering how on earth that last song switched genre and style without you even noticing." - Tom Hodgson, Dharmajunk
Taylor is an American, but lives in Marple in the Northwest of England. She is primarily based at Semitone Studios, which she founded in 2013. Dedicated to helping musicians and other creative folk find their way one tiny step at a time, Semitone is quickly becoming known as a go-to venue for original music as well as a hub for people in the community to come together to share in the joy of performance.
Taylor is also a proud member of Marple Runners and an active member of the Quaker community.
Collaboration
Taylor regularly collaborates with other musicians as a singer and pianist. As a collaborative pianist, Taylor creates accompaniment specifically to suit the performer. She is also a session musician independently and at Oak Tree Music. Repertoire ranges from classical to popular music, and particularly for the latter, she works as an improvisational pianist to craft a sound based entirely on the individual artist. She is known for helping vocal artists to sing highly unique covers. She is also available for session work.
Commissions
Taylor accepts composition commissions. She was recently commissioned by the Quakers in the East Cheshire Area Meeting to write a musical drama What Will You Say?, premiered in July 2022. The work was inspired by poetry written by students in workshops facilitated by Poet Laureate John Lindley in 2016, the poetry for which is collected in the anthology Worn With Pride. Taylor also writes and records bespoke music for select special events.
Conducting
Taylor Giacoma is the conductor of the Semitone Singers. She challenges her singers with everything from Elgar to Elton and Monteverdi to the Monkees, and sometimes her own arrangements and compositions. Taylor also leads groups in song on a more casual basis, including sing-along sessions at special events.
Private Tuition
Taylor tutors voice, piano and music theory at Semitone Studios. As a tutor, Taylor works with students of all ages at all levels in a wide variety of styles and genres. Her own musical education has been a journey from learning to play the piano by ear, later being classically trained in voice and piano, and finally finding her own personal style. She draws on this experience and encourages students to explore anything and everything that inspires them. Taylor's approach to teaching is anything but traditional. Refusing to restrict her teaching to the usual methods, and discarding sharp, artificial divisions between genres, she is passionate about taking student musicians along whatever path they choose. And, she likes to have a good time making music; Taylor's fun, quirky way of being is very much part of the studio environment. Taylor is particularly well-known for teaching 'people who can't sing' to sing. (To date, she has not yet found someone who cannot sing, though she welcomes the challenge.)